The Outlands Power Rankings
By Zxkuqyb of Wind
The rankings have been updated. The most recent version can be found by clicking this link.
Background:
Avadon is a world filled with combat and power struggles. It's important for citizens to know who has demonstrated the greatest strength in combat, relative to their competition. I have created my power rankings to share who I believe is on top, based on my own experience and estimations, so that others may be more informed. Because I am not a member of a combat-focused guild I have no conflict of interest and I believe I am able to provide an unbiased perspective on the relative strength of combatants. Due to the subjective nature of these rankings I have excluded myself and will continue to do so as long as I maintain this list.
Methodology:
I rely on data gathered during my encounters with all players across the three main skill-based combat events in Avadon (Town Struggles, Tournaments, and Stygian Rifts). I weight performance in each of the three events equally and base my rankings on who I believe would be most likely to win in any of these contexts. For example, if I have only seen a player participate in Arena Tournaments, then I will assume (for the purposes of the Power Rankings) that the player is approximately server-average in other contexts where I have no data. Because the power rankings are an estimate of likelihood of winning in any of the three domains, and there are two group fighting contexts, leadership and group fighting is heavily weighted, and intangibles are factored into rankings. For example, those who call shots and help their team maintain a level head contribute more to winning than those who are only seen fighting in the arena or simply racking up control points or damage. The current Power Rankings cover performance during the current season only.
Power Rankings:
Tacitus Kilgore

[xBu] – This guy does it all. He calls, he kills, he calms. If I could choose one person to be on my team for rifts or TS it's this guy.

Very Mad Ham

[hood] – Much like Tacitus, Ham is just a hands down great leader and fighter. He loses out to Tacitus because I rarely if ever see him at rifts and (as an Australian) I know his ping is also a significant barrier for him in individual and smaller group settings.

LOL POISON LOL

[xBu] – An absolutely incredible healer. LPL hits heals that no one has any business hitting and can keep your team in the fight. Plus he knows how to effectively disrupt the other team by poisoning and baiting at just the right moment.

Andeddu

[1CE] – Andeddu is one of the few "jack of all trades" types who is also excellent in each domain. Incredible in the arena, at a struggle, and in rifts. He calls, and is able to remain calm and focused no matter the circumstances.

Limousine

– Arena expert par excellence. This guy is unstoppable in the arena. He doesn't participate in other events so he falls a bit in the rankings.

Flipper

[G.G] – Another jack of all trades type guy. He can do it all at an extremely high level and has a great attitude throughout.

Illmatic

[1CE] – Excellent attitude, excellent fighter. Illmatic will take up the reigns and call as needed, never losing his head even when his team isn't hitting targets and he's not getting heals. He's also a beast in rifts.

Pleonexia

[***] – If you're a caller you know Pleo hits shots and doesn't die. She racks up points for her team and is always a net positive – sometimes on a huge scale.

Neso

[1CE] – This guy is a monster in rifts. He rarely participates in the struggles, but when he does he shows restraint and precision.

Kamikaze

[1CE] – An excellent X factor for any team, a monster in the rifts and an incredibly difficult target to take out. Drops a bit in the rankings due to the relative strength of the rest and occasional solo play when the team needs his support.

Omen

[xBu] – Another excellent shooter, he knows when to push and when to feint.

Goat Eye

[RAQ] – I haven't seen him in many events, but the ones I have he has always been extremely well controlled and hits targets.

Trenbolone

– Very similar to Limousine. It's tough to rank Trenbolone because he's so strong in the arena but is never seen outside of it.

Kushaholix

[xBu] – Kush always has a positive attitude and he hits targets. He's a bit more aggressive than many on this list, and it costs him a bit, but he makes up for it by being so damn effective at taking down enemies.

Jahi

[xBu] – Jahi is ready to put it all on the line for the team to get the win. He hits targets, doesn't muddy up comms, and he's always quick on the heal after an attack. He's also an incredibly strong rifter, and keeps a positive attitude in all conditions.

O.G

[/M\] – O.G has a fantastic attitude and he's a greater caller. He would be right up there with the best of them on this list, but his teams rarely find success despite his individual excellence and even-keel.

Fleet

[Yew] – Similar to Kamikaze and LPL, Fleet is the swiss-army knife X-factor for any team. He fills in gaps when needed, but plays with the team as well as anyone. His heals aren't quite as on point as the top of the crop, and he rarely if ever uses voice, so he falls a bit in the rankings.

Pine Nut Bob

[PEC] – Never heard a peep from Pine Nut, but he follows instructions to the letter and is able to evade enemy fire with great efficiency.

RedTerror

[G.G] – RedTerror is a willing and able caller, healer, shooter, whatever is needed. His ability to maintain a positive attitude, willingness to take on the hard and thankless roles, and his precision with hitting targets makes him top 20 in the power rankings.

Bayonette

[A] – Bayonette is a hands down beast. He hits targets, he evades being targeted. He's an excellent contributor to any team. He falls in the rankings because he doesn't use voice and seems less interested in the success of the team than others who rank higher on this list.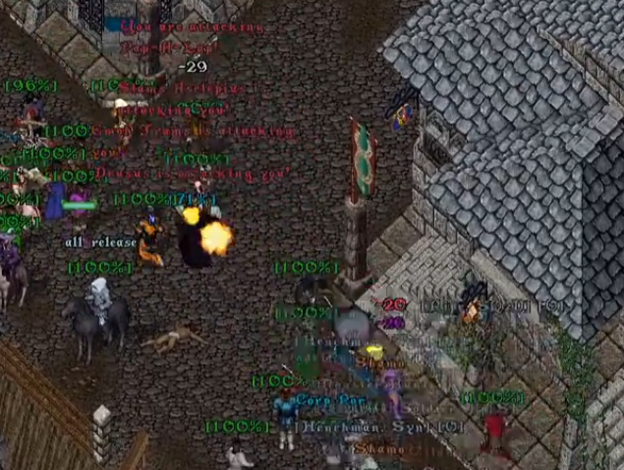 Discussion:
These rankings reflect my own personal estimation of the relative contribution to winning of each of the combatants I have encountered in Avadon. Many may be surprised they are not higher on the list, or perhaps did not make the list at all. For example, Limousine is a dominant force in tournaments. However, I have not encountered him in other contexts, thus he is ranked below others who I have seen more frequently and in numerous contexts. Others, such as Pax Romain, have historically been very successful fighters in all events. However, he has not participated in these events during this season so he was not included in the current list.
This list has limitations. It is by no means comprehensive and it does not include unregulated combat. There are many combatants who are likely highly effective and successful during times when I do not participate in the events. This is unfortunate and must be acknowledged. Many combatants who did not make the list are strong, but do not participate in the three main skill-based combat events. For example, many Anarchy members only participate in events that do not regulate group size, such as the Corpse Creek Contest, Dungeon Flashpoints, and overworld combat. Due to the fact that outcomes in these events are mostly determined by guild size and not individual strength I have made no effort to account for these domains in the power rankings. This is a limitation of the current list. However, I believe the controlled nature of the three events used to estimate strength (Town Struggles, Tournaments, and Stygian Rifts) allows for more reliable and valid estimates of relative strength for power rankings. Thus, I do not intend to adjust the methodology now or in the future.
Congratulations to all those who made the list and good luck out there on the field!
Last edited: