Administrator
Staff Member
Hear ye! Hear ye! On Saturday, December 26th at 4PM ET the 1st Annual Boxing Day Boxing Tournament will take place!
Only one entry per player is allowed
Players must sign up at the Arena Stone BEFORE the Tournament begins!
Signups will begin 1 hour prior to the event
Prizes:
First Place - 100 Prevalia Coins
Second Place - 50 Prevalia Coins
Third Place - 25 Prevalia Coins
Tournament Ruleset:
Boxing Match
No worn equipment (unarmored clothing is fine)

Players can use any 700 skill point template, but no Spellcasting allowed

Players can use 1 Bandage, 1 Heal Potion, and 1 Refresh potion

Matches are 5 minutes long, with 50% damage increase per minute in overtime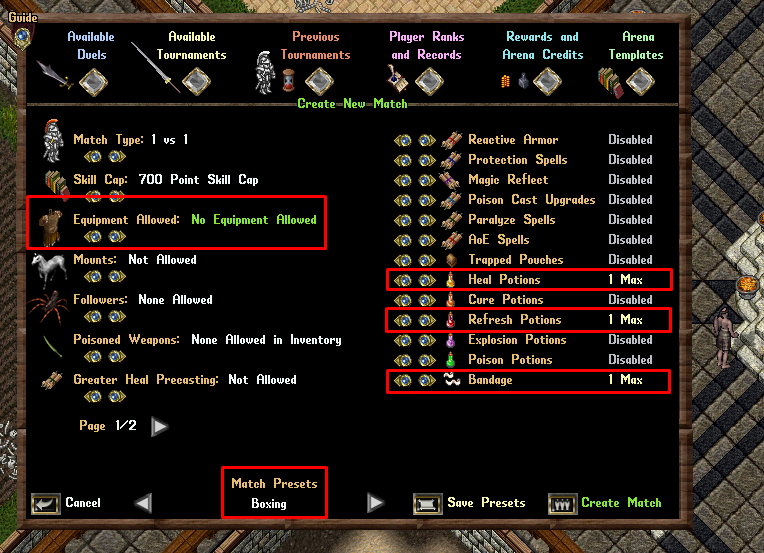 Arena Templates:
Note the restrictions above when creating an Arena Template for this Tournament.