The newly formed Prevalian Council for

the Preservation and Also

Advancement of Holiday Cheer and

Non-Descript

Generalized Festiveness

(P.C.P.A.A.H.C.N.D.G.F) seeks your help! Miscreants from Cavernam have surfaced with a great disdain for the holiday season and have stolen P.C.P.A.A.H.C.N.D.G.F supplies which has caused a massive halt in festivities. To bring back the holiday cheer (and earn Event Points), players can purchase an Evergreen Sapling, collect Distilled Holiday Spirits and Holiday Ornaments from holiday monsters to combine into a Decorated Christmas Tree! The event will run until Sunday, December 30th. This will be the only time to create the Decorated Tree and to collect the card!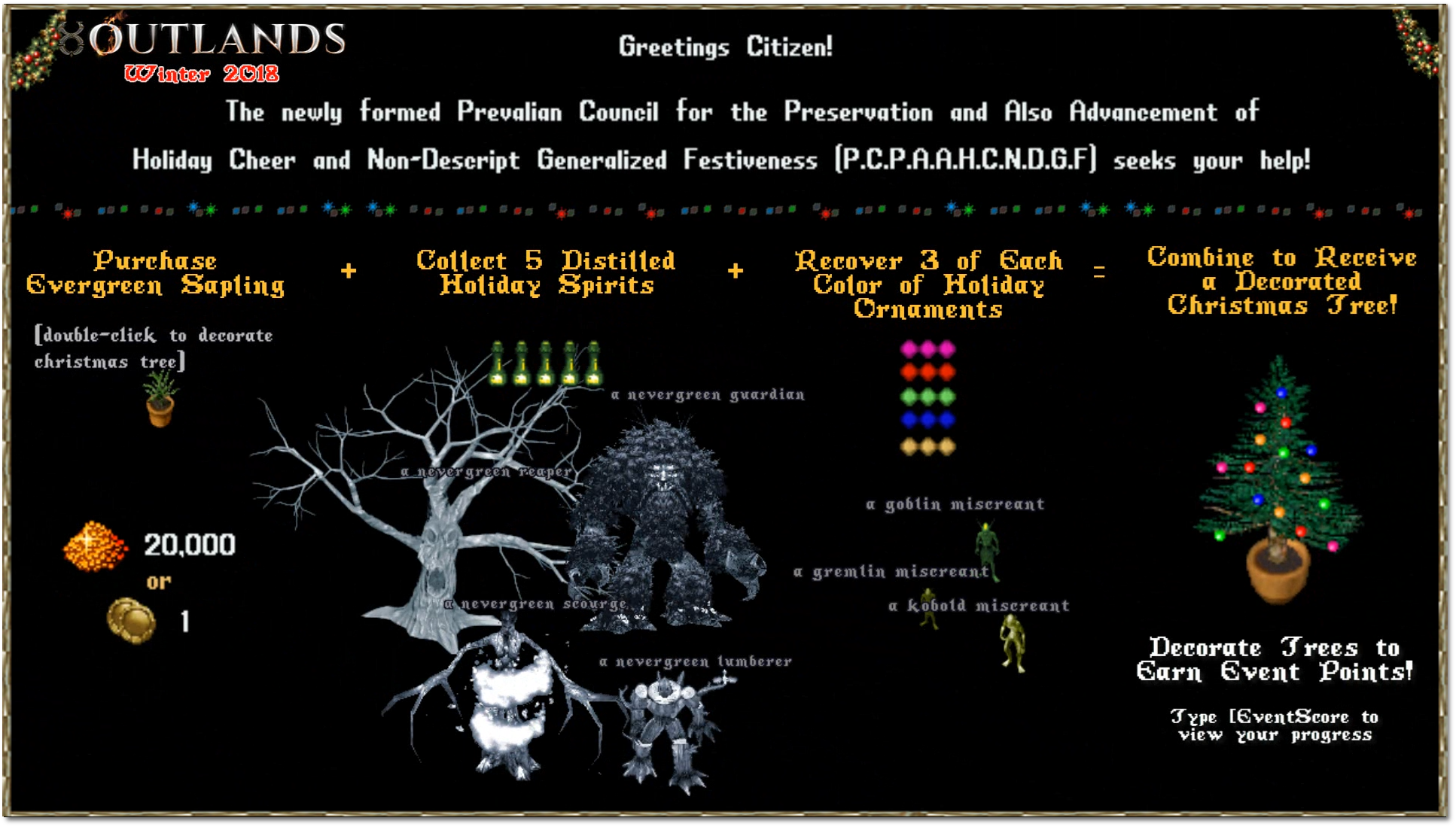 Buy an Evergreen Sapling for 20k Gold or 1 Prevalia Coin (double-click a Christmas Sign at any town bank)

Slay any regular (non-Boss) creature for a chance of a Holiday Monster to spawn

Nevergreen monsters have a chance of dropping Distilled Holiday Spirits

Miscreant monsters have a chance of dropping Holiday Ornaments of different colors

Double-click the Evergreen Sapling to combine the items and create a Decorated Christmas Tree

The Decorated Christmas Tree can be placed inside a house and is only obtainable through this event

The Decorated Christmas Tree can be turned into a deed by using an axe on it (as the house owner)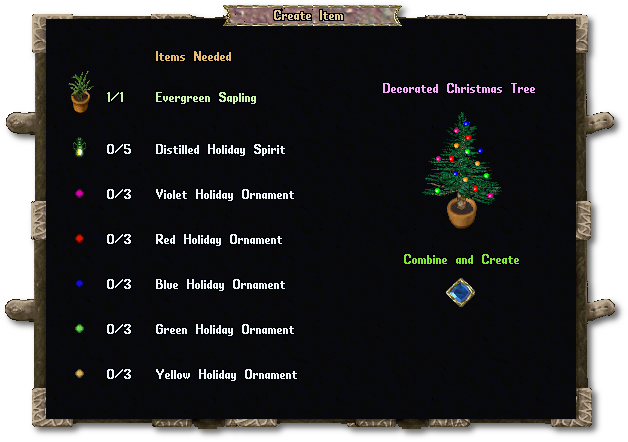 Type [EventScore to open the gump and see the top scores

Each Decorated Christmas Tree earns Event Points

Players can type [ChristmasToggle to opt-in or out of having event creatures spawn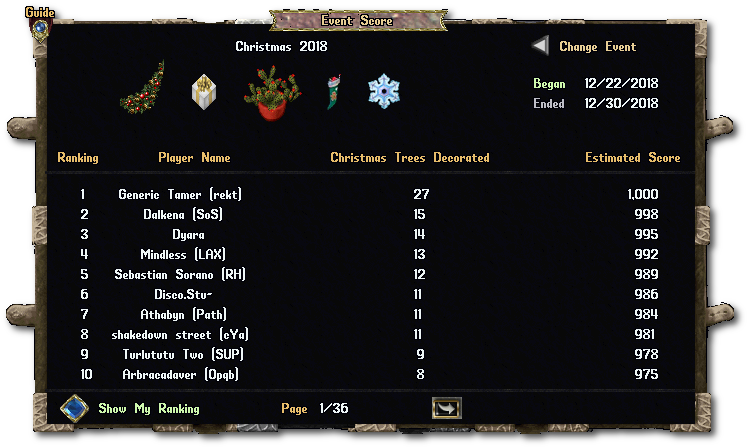 Players will receive the "Outlands First Christmas" collectible card for logging in at any point during the Christmas Event
Players can only receive

one card per character

When the Christmas Event is disabled, cards will stop being distributed as well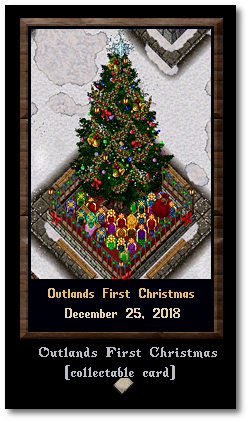 Visit the Wiki Holiday Page for specific spawn chances and more detailed information. Remember to also visit the Prevalian Merchant for limited time holiday cloth, gear and deco! There is another "part" to this event too, which will be the release of Cavernam (to be announced), where players will be able to collect holiday loot drops, explore a vast, brand new dungeon and encounter some unique arctic themed monsters.
Happy Holidays from the
Outlands Staff and we wish
everyone a safe and merry
holiday
season!
​