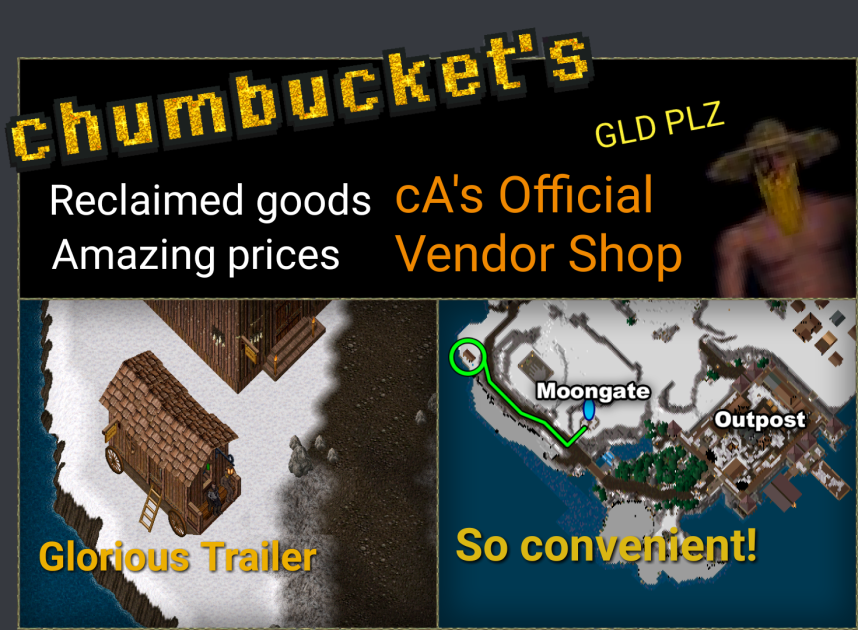 Are you tired of paying moongate prices for your fancy boy (or girl) colored weapons and armor? Come visit cA's official vendor, just west of the outpost moongate!
Our wares are priced to move! Each vendor is run by a different member of cA and what's for sale depends on what we have found in our noble and honorable travels.
We have extracts, cores, MCDs, skill scrolls, GM weapons, fancy weapons, bardic instruments. If your wizard needs it for your quest to prove that you're the greatest of all time, come check our shop out before paying a tamer premium prices for their moongate wares!