Holiday 2021 Prevalian Merchant Update
Limited Edition Items
The Prevalian Merchant has been updated with a variety of new Holiday/Winter themed decorative items
Shimmer Aurora Items (Hue 1063)
Shimmer Aurora is a limited-edition hue that players can purchase a variety of items in
Shimmer Aurora Ship Paint Upgrade
Shimmer Cardinal Ship Paint Upgrade
Shimmer Evergreen Ship Paint Upgrade
New Wearables
Chenille Jacket
Occupies the
Outer Torso
Layer
Fur Capelet
Occupies the Shoulder layer
Gossamer Gown
Occupies the Outer Torso layer
Female Only item
Hide Belt
Occupies the Waist Layer
Fur Lined Robe
Occupies the Outer Torso layer
Fur Lined Fur Cloak
Occupies the Cloak layer
Fur Cloak
Occupies the Cloak layer
Decorative Items
A large number of new decorative items have been added to the Prevalia Market

A large number of last year's holiday items have returned and been made available for purchase again this year

Players should click the "Info" button next to each items to see a full description of the item's details

A number of items are random partial hue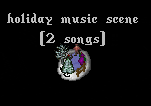 The Holiday Music Scene will play random holiday music files when double-clicked and will animate. By default it comes with one song "Carol of the Bells".

Players can buy Holiday Sheet Music to add new songs to the Holiday Music Scene's random collection. We will continue to add new holiday music each year for players to expand their collection.
Returning Items
Items introduced during last year's Winter Prevalian Merchant items (except for any Shimmer Hue items) have also returned
Monogrammed Stockings
Personalized gift that is dyable with a dye tub and can be changed to any letter from A-Z! Use the Rotate buttons on the Interior Decorator Tool to change the letters and flip the direction of the stocking.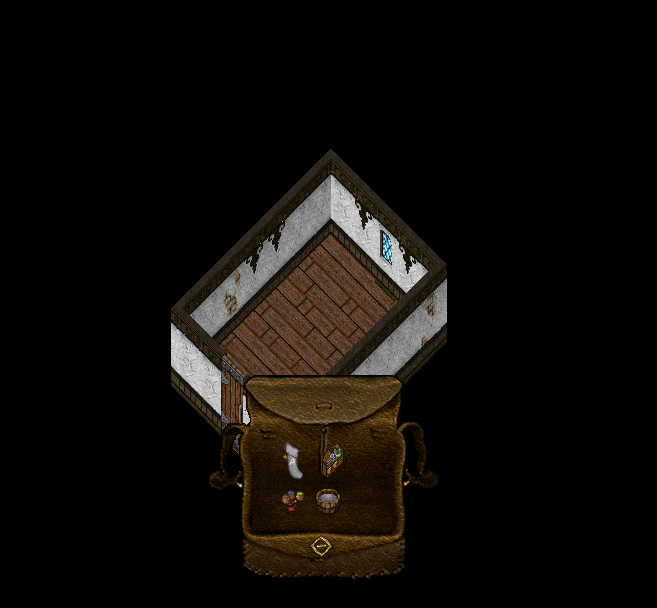 Festive Baubles
These decorations come in 4 different designs and are randomly hued at purchase. Using the Rotate button on the Interior Decorator Tool will change the design and flip it.
Snow Tiles and Edges
Double click a snow tile to change the appearance (don't forget to lock it down too!)
Giant Candy Canes
These oversized but tasty treats come in a random partial hue.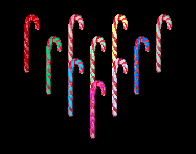 Decoratable Christmas Trees
Players will now be able to purchase and customize Decoratable Christmas Trees for a limited time
Players can visit Jane the Forester inside of the town of Terran and say "Buy", "Decor", or "Tree" near her (or double-click her) to view the purchasing options
Players will be required to purchase a Decoratable Christmas Tree Deed for the base of the system, but then will optionally be able to purchase a large number of additional items to customize the tree
All purchases are made with Gold only, and items purchased will be placed into the player's Bank Boxes
Most of the decoration items will come in a rare, randomized hue
Players can alternatively override that item's hue by using a Furniture Dye on them
However, some items (such as Ornaments and Lights) do not come in a randomized hue, so players should click and read the description listed for each item in the purchasing menu by clicking the "Info" button next to each item
Players can double-click the Decoratable Christmas Tree Deed in their backpack to launch a Tree Decoration menu, allowing them to add and customize other decoration items onto the tree
Players can click the "Add New" button next to each item type to take a Decoration item in their backpack and permanently add it to the tree
Many decoration items come in a random, rare hue (and can also be dyed with Furniture Dye), and players are allowed to add and store multiple Hue versions of that item in the tree

Players can only have a single Hue version of a particular item visible on the tree at once, and they can use the Hue Arrow buttons to rotate between hues they have added for that item to select which one is displayed
Players can also select Hidden as a hue option for items to make that item type not display on their tree
Decoratable Christmas Trees are a unique version of "Add-Ons" and players must click the "Place at Location" button in the tree menu to place the tree in their house (simply "Locking Down" the Decoratable Christmas tree will not work)
Once the player clicks the "Place at Location" button, the tree becomes an Add-On in the house (which can be moved with an Interior Decorator)
Players can double-click the Add-On to relaunch the Tree Decoration Menu and continue configuring it like normal (as if they had the deed in their backpack)
Players can convert the Add-On version back into a deed by clicking the "Convert to Deed" button or using an Axe-weapon to chop it (the deed will maintain all the items and hues added)
Players are only allowed to display one "Tree Top" item for a Christmas tree at once, so if a player has an Angel item displayed, it will automatically make any Star decorations Hidden (and vice versa)
Repair Benches
Repair Benches now have new graphics
Players can now dye Repair Benches with Furniture Dyes
Carpentry
Players can now craft Work Tables and Work Tables with Shelf with Carpentry under the Artisan Furniture category
Work Tables and Work Tables with Shelf can be dyed with Furniture Dyes
Crafting
Fixed an issue where selecting a Category on the second page of the Crafting Menu would switch the Category list to the first page
Houses
Fixed an issue with the boundaries of Medium Stone Tower East houses
Bank Deposit Safe
Players can now use Interior Decorator tools to rotate Bank Deposit Safes in 4 different orientations
Equippable Light Sources
A number of Equippable Light Sources (such as basic Candles) will now use the Earrings layer (same layer as Lanterns)
Heat Sources and Cooking Ovens
Fixed an large number of Stove/Oven/Fireplace items and add-ons to now work as a Heat Source as well as a Cooking Oven for crafting
Gift Certificates
Fixed an issue that was causing player's client's to crash when attempting to configure a Gift Certficate item