Last Thursday, the Vaengr of Vell descended once again upon the desecrated Cathedral of St. Francis for a black mass. In attendance were only two other onlookers: the pathfinders Avalon Alduin and Bob Vance, for no one else was brave enough to attend such a gathering.
The ancient ghoul Elyzira's sermon involved the story of the Germ of Differentiation: a tale of how the Void was disturbed, giving rise to order and even time. Following this lesson, Elyzira recited the Follower's Oath and invited anyone present to drink from a goblet filled with undifferentiated matter. It is said that this matter is a reflection of the Void's true essence. Eodin, a vampire among the coven's ranks drank deep and described the sensation as "tingly". Etheng!
It was then that Elyzira called upon her assistant Xenvelen and a young woman from Prevalia to join her before the altar. The young woman had been fooled into thinking that she was attending a séance. It was only when Elyzira commanded her trusted assistant to take the young woman's life, in the name of the Void, that the young woman realized her naivety. She pleaded for her life, as her skin blistered and boiled from flamestrike and energy bolts. The pathfinders watched in horror before bolting for the exit.
The Void was pleased!
After the mass, coven-members Elyzira, Xenvelen, Eodin, and Diedrick Kastner decided to spread some chaos by desecrating the cathedral at Haven.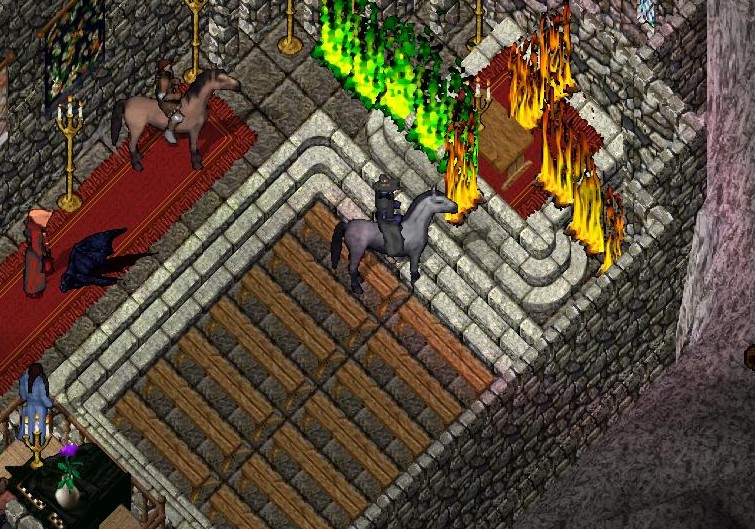 A pathfinder was toyed with and eventually slain, after which her body parts were used to adorn the altar.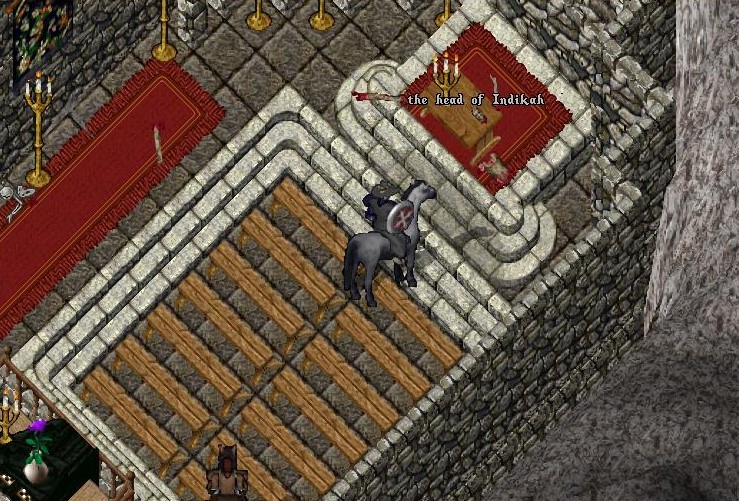 And a peacekeeper was given a personal taste of the Void.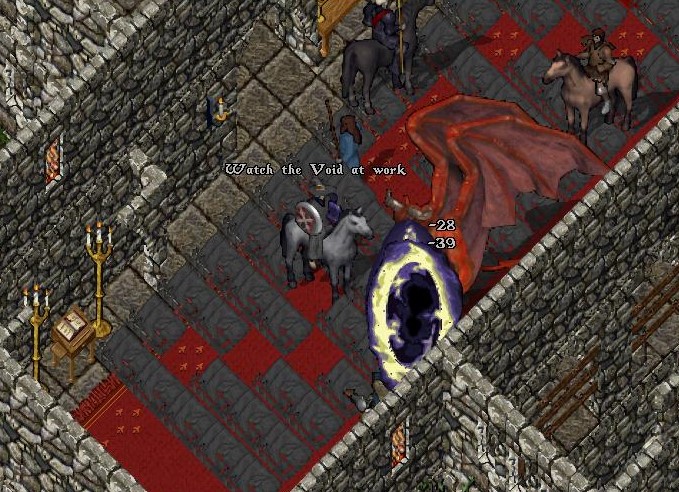 More pathfinders arrived and promptly cleaned up the cathedral, while threatening the coven members with some foolish notion of justice. But the rangers can only threaten death in their narrow worldview, and the VOV have no fear of such thing, for they have broken the cycle of life and death and gladly welcome Oblivion.
Satisfied, the coven opened a moongate leading to the frozen waste of the North. For good measure, Elyzira threw one last body part of the fallen Pathfinder onto the altar and stepped into the gate, her cackling echoing throughout the desecrated halls of the cathedral.
Last edited: