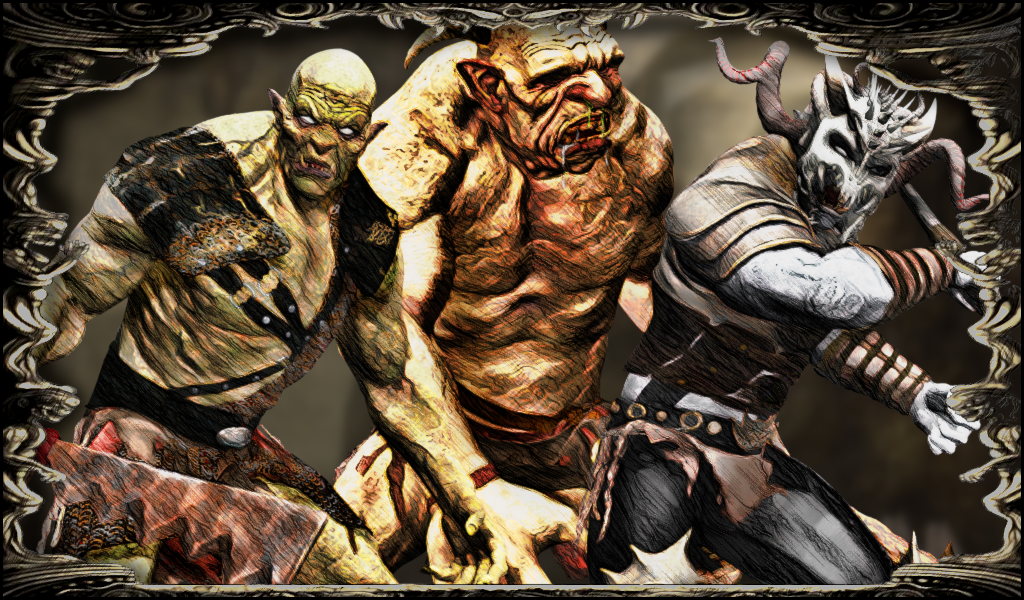 In his first proclamation since returning to the Prevalian throne, King Iaric IV has announced that it is time for Prevalians to no longer merely defend themselves against the attacks of Urukton. It is now time to take the fight to the Uruks themselves, in the gruesome hole-in-the-ground that they call home.

Welcome to Urukton Bluffs.
Gaining Entry:
Starting on Friday January 29th at 12pm EST, special Uruks (named "uruk grunav") will begin to spawn around the top-side of Urukton Bluffs and in the neighboring abandoned farms.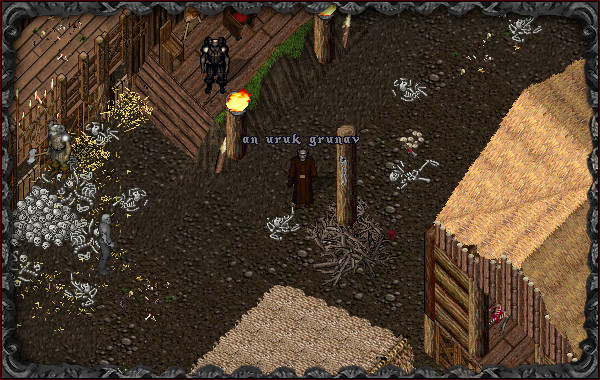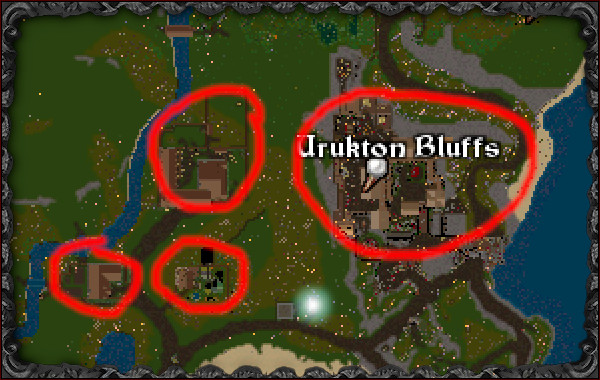 Slaying these Uruks will yield a chance for them to drop an Uruk Talisman. With the Talisman in your backpack, you can approach the main entrance to the Urukton Bluffs dungeon or the side entrance in the tunnels below to gain entry (centrally located at the Urukton Bluffs/Orc Fort 2 POI).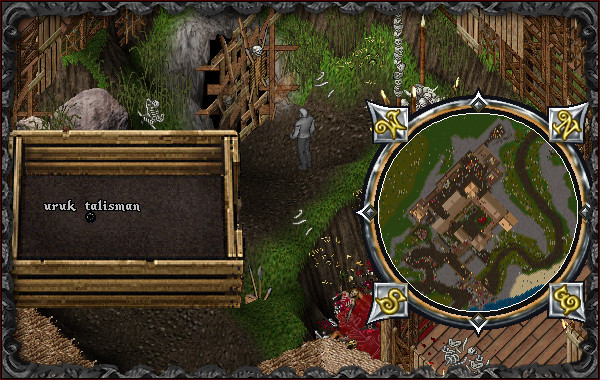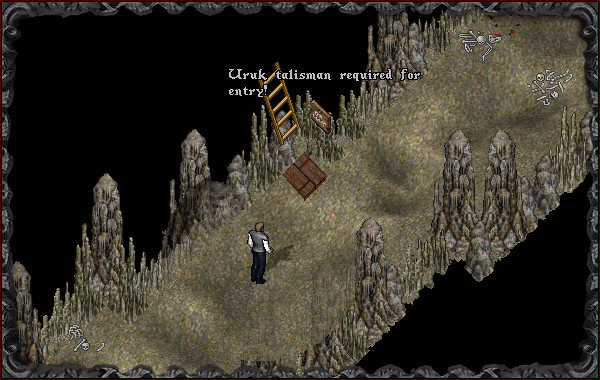 When you step up to the entrance and you have an Uruk Talisman in your bag, you will be transported inside Urukton Bluffs and
your Uruk Talisman will be consumed
. If you wish to exit and return to the dungeon, you will need to use another Uruk Talisman.




The Uruk Talisman are not blessed. They can be stolen, looted, traded, or sold.
What Will You Find?
The denizens of Urukton Bluffs are very strong. This dungeon is not meant for newer characters and is focused more on group content or high-end solo play. Not only are the monsters much stronger than most dungeons on average, there are several quirks and mechanics to help keep adventurer's on their toes including potential ambushes, traps, stealth creatures, teleporting creatures, a depantser, and more! The full details will not be listed here in order to not spoil the potential surprises that await within Urukon Bluffs!




You will certainly find more than just mere Uruks milling about the underside of the bluffs. You can expect to find a number of fel creatures that have been domesticated by the Uruks, along with powerful contraptions invented by the Uruk tinkers.

Special to Urukton Bluffs are a handful of very powerful creatures that have longer spawn timers than other ones. These monsters appear with a
red
name.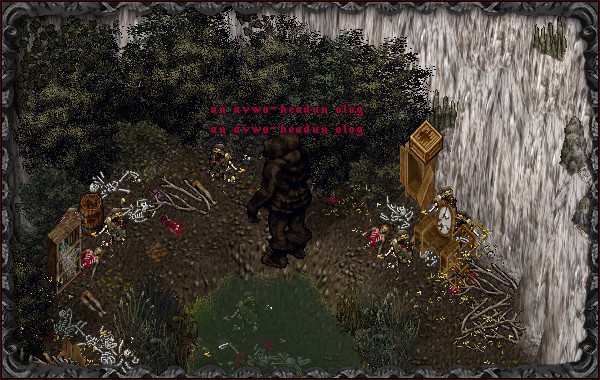 They spawn every 1-2 hours and have very high difficulty ratings. Some of them have special properties or specific strengths and weaknesses. One even sneaks up on players and ambushes them... this can happen anywhere! Each of these powerful creatures have a small chance to dropping a
unique rare
using artwork made specifically for Urukton Bluffs and its events.

In addition to conventional dungeon treasure chests, there are locked Uruk Chests scattered throughout the dungeon which respawn every hour or so. These chests contain various treasure with small chances at having something more rare inside. These chests can be picked by lockpickers or they can be opened with an Urukton Key. There are hints as to how to locate these keys located within Urukton Bluffs. These keys do not exist for very long before they disintegrate, and they can be used to unlock not just the Uruk Chests, but also a locked door that grants access to another area of the dungeon. But be warned, you will need a key (or someone else to unlock the door) to get back out without dying.

These keys are not blessed and can be stolen, looted, or traded, but do keep in mind that they do not last very long!




There is a Mini-Boss located in Urukton Bluffs, though he does not grant a token of heroism and is not linked into the boss system like other Bosses and Mini-Bosses in the eight main dungeons. He does have a chance at dropping special, unique rewards.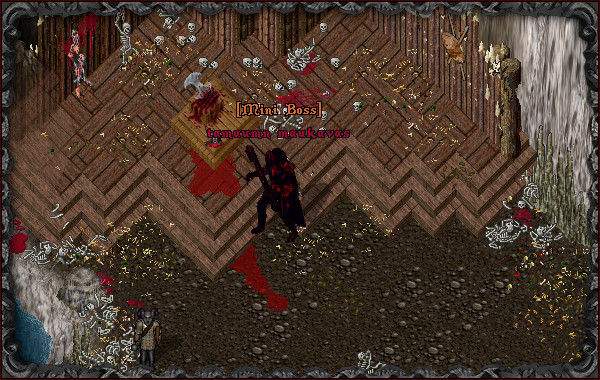 In a departure from all other dungeons, the main Boss, Goth Yub'gub, is summoned forth by participating in a champ-style battle. Players will be able to kill Uruks with an orange name that will progress the champ-spawn. Progressively more difficult and numerous enemies will appear until eventually Goth Yub'gub himself arrives, and then the main battle begins. This fight should be fairly different than other boss encounters. More information won't be shared right now regarding it so that players can experience it first-hand.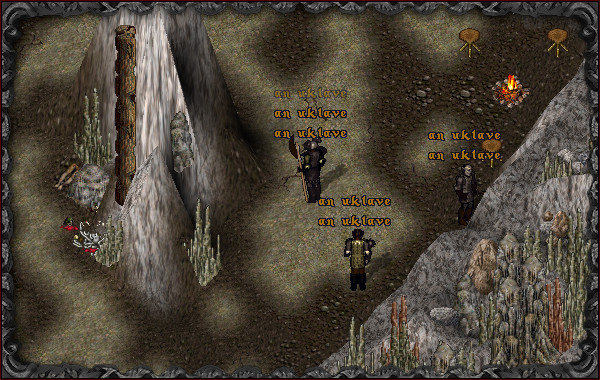 There are a number of books scattered throughout the dungeon that offer hints as to certain elements within the dungeon. Some of them even offer hints as to how to discover the Aleph of Astaroth... If you can figure out what they say, that is.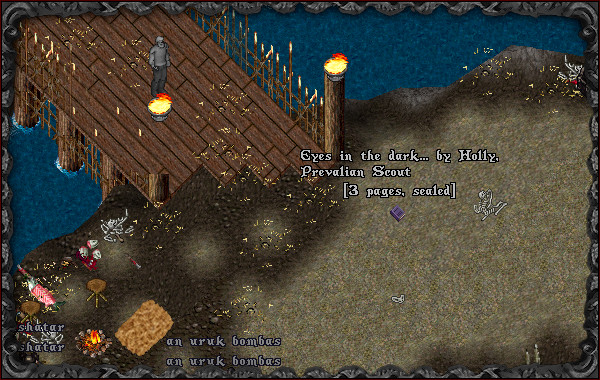 The Aleph of Astaroth
For many years, the likes of Goth Yub'gub communicated with a suspected Shadowlord. Indeed, Prevalian scouts have witnessed the Uruk leader speaking into what was described as a magical crystal ball... and something spoke back.

The language was unlike anything known. Deep research into the nature of this crystal ball gave some insights into what this object may actually be... The Aleph of Astaroth!

This powerful relic is said to have a direct connection to the Shadowlord of Hatred, Astaroth. This artifact is one of Goth Yub'gub's most prized possessions, and indeed it is perhaps the source of all the power within Urukton Bluffs. He is never far from it, but he hides it extremely well as no Prevalian scout has been able to locate it themselves.

It is suspected that the Aleph of Astaroth is hidden somewhere in Urukton Bluffs. It is up to you brave adventurers to find it. The first player to successfully locate it will receive a unique, one-of-a-kind reward.
=======================================
There is so much more that awaits in Urukton Bluffs, but little will be said about it here to keep the surprise and discovery fresh for players.

Undoubtedly, some things may be tweaked or altered based on general feedback from players who utilize the dungeon.

Should you decide to venture into the Urukton Bluffs,
BE WARNED! This dungeon is not for the faint of heart or weak of arm!
Any questions regarding the Urukton Bluffs, feel free to send them to Erik Gray.
Thank you!
Last edited: