Hail Citizens! The King's Faire has returned, and will run from Saturday, August 22nd at 2PM ET until Sunday, August 30th, 2020.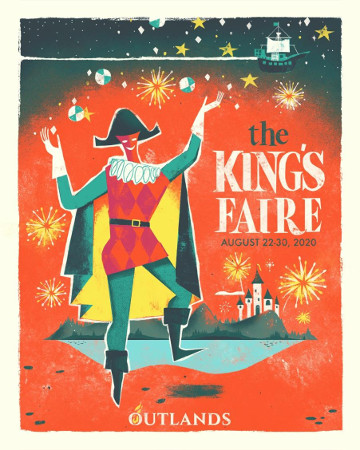 Accessing the Faire
Players can visit the King's Faire event region by clicking any golden King's Faire Gate which will spawn near the banks of all towns
Players can click on the "Read Rules for the King's Faire" button on the moongate menu to learn specific rules for the event itself
King's Faire Tickets
In order to participate in King's Faire events, players must have King's Faire tickets in their bank box

Players may purchase tickets from a Ticketmaster NPC towards the entrance of the fairegrounds
During the week of the faire, players will also discover King's Faire tickets as loot on creatures in the normal game world
If players have any remaining tickets from last year's event (which are now renamed as "King's Faire 2019 tickets") they can exchange them for this year's tickets on a 5-to-1 ratio at the Prevalia Exchange Officer near the Prevalia Bank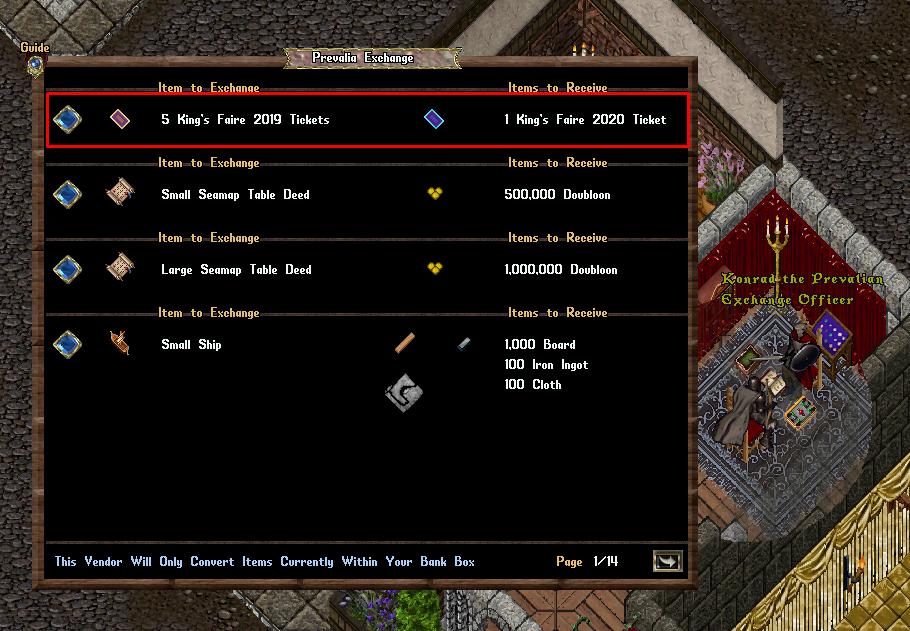 King's Faire Events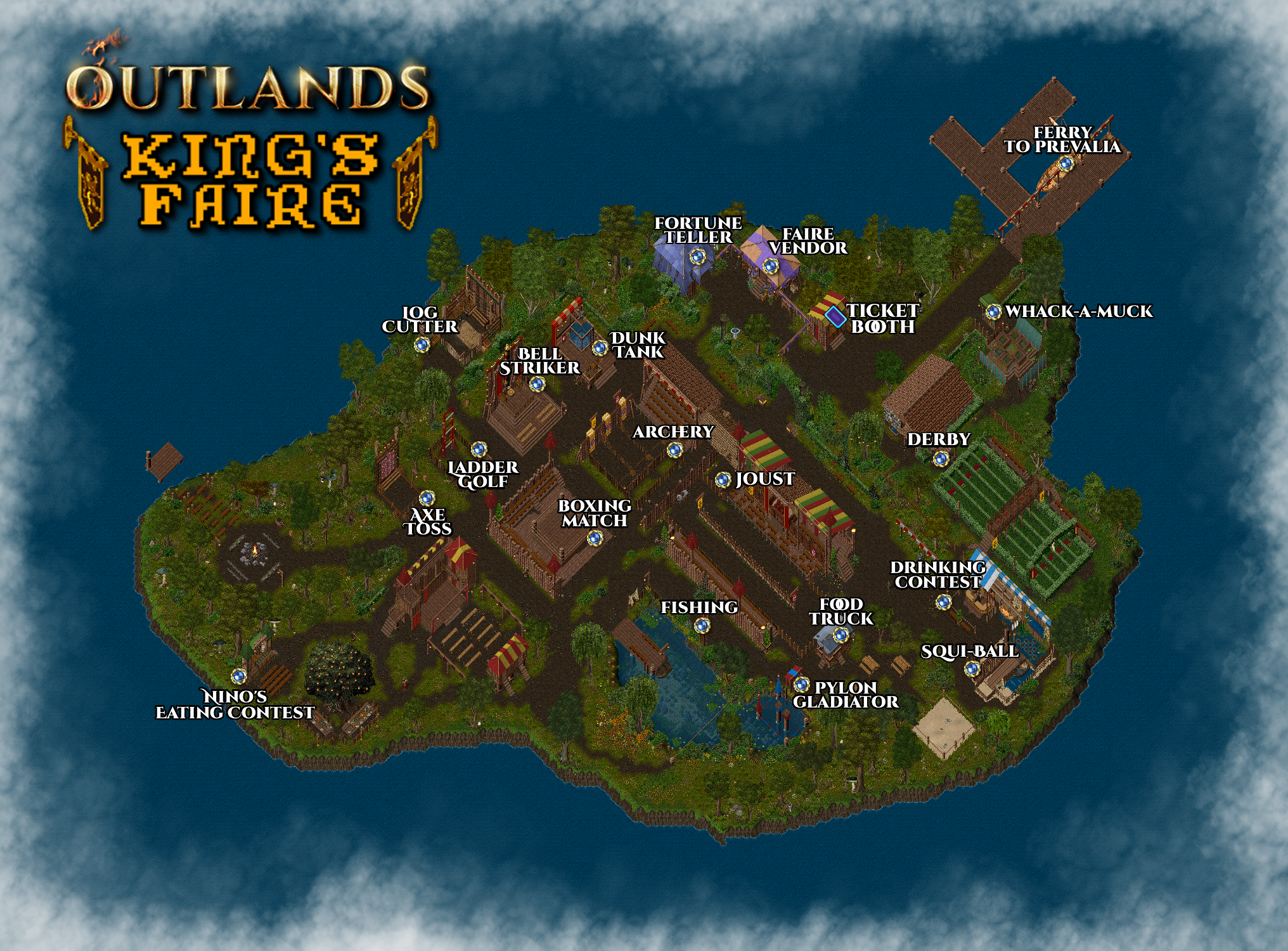 There are now 15 different events players can participate in at the King's Faire
Archery Contest

Axe Throw

Bell Striker

Boxing Match

Derby Race

Drinking Contest

Dunk Tank

Eating Contest

Fishing Contest

Jousting

Ladder Golf

Log Cutter

Pylon Gladiator

Squiball

Whack-a-Muck
We have recoded all of last years events to both address any mechanics and/or scoring from last year, as well as improving on the visual and mechanics of them
If a player is in the middle of any King's Faire event and either a server reboot or crash occurs, the player will be fully refunded their current event's ticket amount
All events are 100% random, and do not rely on player reflexes, player ping, player stats or skills: these events are meant to be fun, random, and whimsical and any player participating has an equal chance of winning as any other player
To participate in any event, players can simply double-click the Ticket Taker NPC next to the event, and then click the Play Event button to enter the queue for the event
Each event takes either 1 or 2 tickets to participate in, but players will only be charged tickets (from their bank box) as soon as they begin participation in the events (players can elect to walk away from the event area to leave the queue for the event)
Event Types and Scoring
Events at the King's Faire fall into two categories: "Best Score" and "Victory Count"
Best Score Events
Best Score events cost 2 tickets to play, and players can play each of these individual events up to 5 times per day (per IP address)

Once a player begins playing an event, their number of daily plays for that particular event will reset 24 hours from that point

When a player competes in a Best Score event, at the end of the event they will be given a score value

If a player's score beats their own previous best score, it will become their new best score, and will be displayed on the scoreboard

Players will only ever have one score in the Scoreboard for the event, which reflects their best score
Players can click the "Show My Player" button to see where they are currently at on the scoreboard

The top 3 players (including ties) with the best score at the end of the week will receive reward items

Even if a player doesn't score in the top 3 for an event, their rank % (how they did compared to everyone else) will contribute towards their [EventScore for the King's Faire event and they can earn reward items from there as well
Victory Count Events
Victory Count events cost 1 ticket to play, and players can play each of these individual events up to 10 times per day (per IP address)

Once a player begins playing an event, their number of daily plays for that particular event will reset 24 hours from that point

Victory Count events differ from Best Score events in that players will each have a cumulative score total for each event, based on the number of Victories they earn from the event, that increases throughout the week

For most Victory Count events, players will either Win or Lose: with wins increasing their weekly score for the event by 1
In the case of Dunk Tank and Bell Striker events, players have the potential to earn multiple "victories" by either dunking the target or striking the bell multiple times, with each action counting as a Victory and increasing their total weekly score by 1 each time

A player's score on the scoreboard for these events shows their total weekly score

Players can click the "Show My Player" button to see where they are currently at on the scoreboard

The top 3 players (including ties) with the highest total scores at the end of the week will receive reward items

Even if a player doesn't score in the top 3 for an event, their rank % (how they did compared to everyone else) will contribute towards their [EventScore for the King's Faire event and they can earn reward items from there as well
Rewards
Individual Events
At the end of the week, the top 3 players (including ties) for each individual event will earn either a Bronze, Silver, or Gold Reward item unique to the event
Since we have now made the King's Faire a recurring yearly event, rewards for individual items will operate similarly to [ServerRank, with players receiving either Bronze, Silver, or Gold versions of the event's reward item, and when single-clicked, will list the year of the event on the item
Event Score
Players who compete in the King's Faire will also have a [EventScore value for themselves that represents their overall performance for the event as a whole throughout the week
Each individual event in the King's Faire is worth up to 100 Event Score points, with a maximum of 15000 points being possible for any player (15 events x 1000 pts each)
For each event, players earn (1000 x Rank %) points towards their EventScore, where their Rank % is their (current place / total number of players) in the event

For instance, a player in 1st place for the Joust will earn 1000 points towards their EventScore from the event, whereas a player in 25th out of 50 total players (50% rank) would earn 500 points towards their Event Score

At the end of the week, players will be assigned a final EventScore based on their performance in all events combined

The top 3 players (ties included) in EventScore will earn either a Bronze, Silver, or Gold Busker statue

Additionally, based on their overall EventScore Rank % (how they did compared to all other players when it comes to EventScore) players can earn Bronze, Silver, or Gold Trophies

Players with an EventScore in the 25% to 50% Rank range will earn a Bronze Trophy
Players with an EventScore in the 50% to 75% Rank range will earn a Silver Trophy
Players with an EventScore in the 75% to 100% Rank range will earn a Gold Trophy
Any player who competes in at least 1 King's Faire event will receive a King's Faire 2020 Collectable Card
Shady Fortune Teller
Players now have the opportunity to visit a Shady Fortune Teller in the Northwest area of the fairgrounds
Players can either double-click the NPC or say "Fortune", "Tell", or "Fate" to access them
For the price of 1 King's Faire ticket, players can have their fortune told and see a vision of potential events to come, as well as receive a 10% damage bonus against creatures for the next 12 hours (PvM only, and only for damage directly caused by the player)
Players can only have their fortune told once every 12 hours, but the bonus received will NOT expire if the player dies
The vision the player will see will occur once a randomized amount of time has passed since receiving the fortune (30 to 180 minutes) and only while the player is online and alive, and while they are not in the Arena, Strangelands, or participating in a PvP event (the vision will wait until they conclude those events and/or leave the area)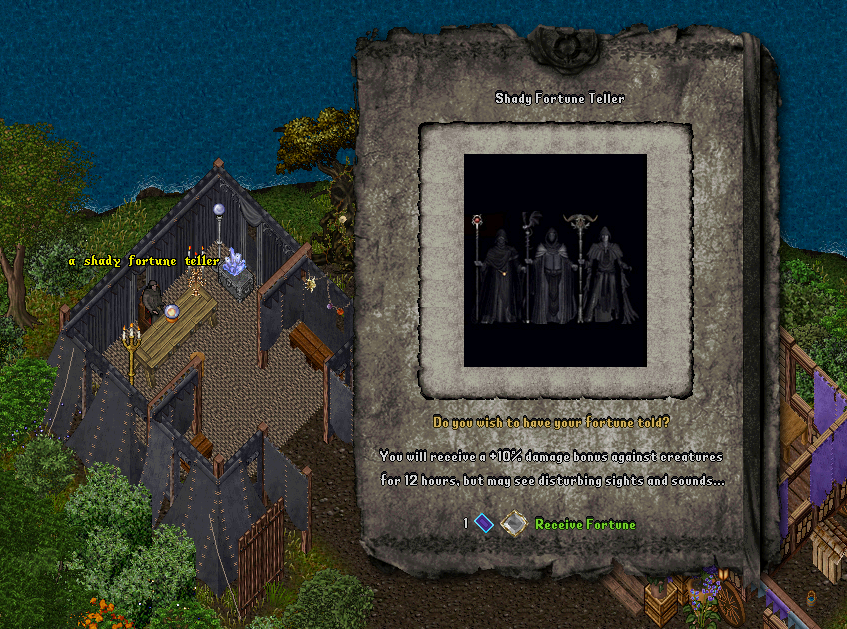 Food Merchant
Juma the Food Merchant has returned, and again will offer players a variety of food items for sale

Items purchase will function as Delectable food (for regen bonuses) and have a variety of different visual/sound effects when eaten
Limited Edition King's Faire Wares
Jakesh the Prevalia Merchant has again set up shop at the King's Faire and is offering new wares in honor of the event

Players for a limited time may now purchase Shimmer Gala (Hue 2074) hued items
Two new limited time only clothing items are now available for purchase: Segmented Tunic and Sarong
We have also made Shimmer Dahlia (Hue 1956) and Shimmer Solstice (Hue 1967) Carpet Dyes available for purchase, as Carpet Dyes were not yet available for purchase last year when the Dalia and Solstice hue items were for sale
Juggling Balls and Firebreathing Oil have once again been made available for purchase for players

Juggling Balls can now be used once every 30 seconds (previously was 60 seconds)

Firebreathing Oil has been recoded to fix its animations and effects locations

Queen's Parasol, Ornamental Wall Fan, Stilts, and Triple Candle items added to the market will adopt a random, rare hue when purchased

These items are all decorative and cannot be equipped or "used" in any fashion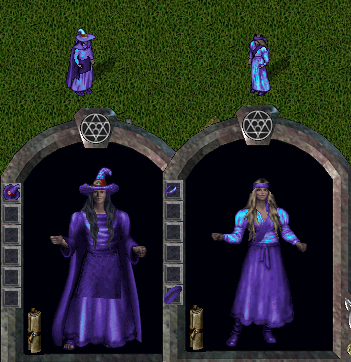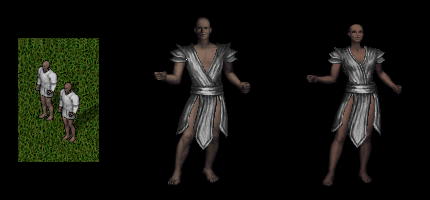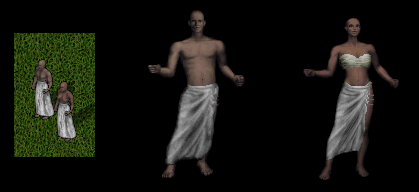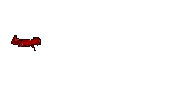 Hairstyles
We have introduced a new hairstyle, Ringlets, available for purchase from the Prevalia Stylist NPC
Ringlets are NOT a limited time purchase, and will always be available (they just happen to be introduced during the King's Faire)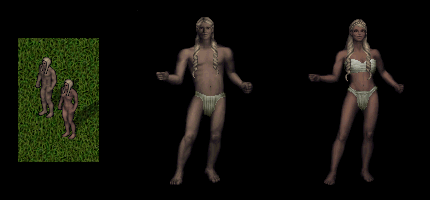 King's Faire 2019 Information:
Original Forum Post
Last edited by a moderator: