Special Fishing Nets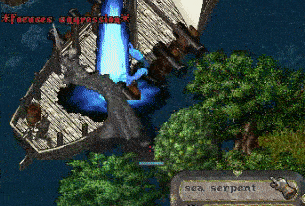 I just ran a quick test of Special Fishing Nets to see what kind of beasts were summoned, and what to expect for loot.
Special Fishing Nets
(not to be confused with Player-Crafted Nets) are the ones a fisherman can find while fishing (and sometimes as loot on sea monsters) that can be thrown into any body of water while you are on a boat, and it will generate an event (usually a spawn of a single creature that you can fight).
I threw 5 nets in total; here are my results:
Monsters:
1 Sea Serpent
1 Sea Hag
1 Raging Tide
2 Water Spirits
Loot:
2 Message in a Bottles
2,031 Doubloons
2,231 Gold
6 Gems (various)
11 Spell Scrolls (various)
155 Reagents (various)
2 Magic Spellbooks (Simple Eminently Charged Ruin, Substantial Surpassingly Charged Ruin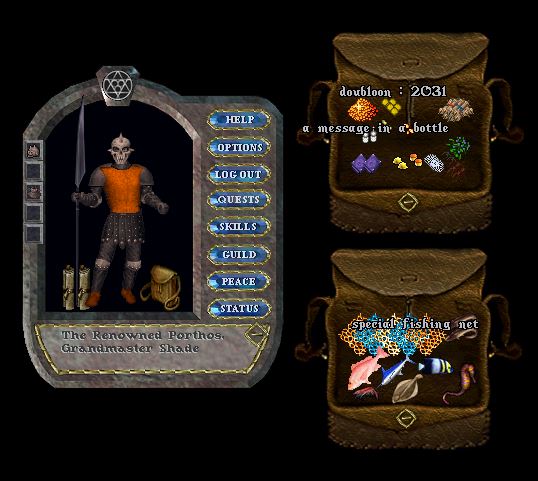 On UO Outlands, Fishing can be an exciting and lucrative sport! So dip some lines in the water and enjoy!