TMaps, Level 5 and 6!
Pulled up a couple more TMap chests this evening: a
Level 5
and a
Level 6
.
The Level 5 was pretty run-of-the-mill and not a big challenge for my current build. It took about 25 minutes to locate, dig up, deal with the mobs, and loot. My Agapite Trap Tool and Picks were more than a match. I only had to deal with the initial wave, which was elemental-based.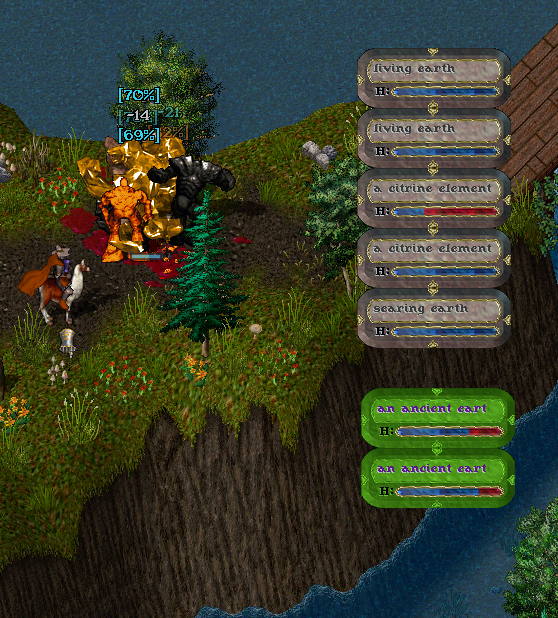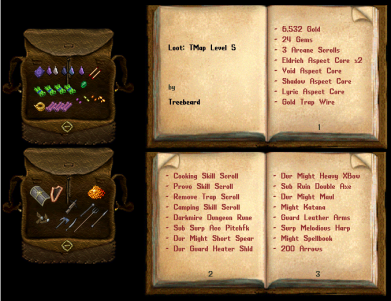 The Level 6 though, that one was a bit tougher! I again located the chest pretty quickly, and dispatched the first wave (also Elemental based)... but when I looked at the chest I knew I might have a task ahead of me. Even with GM Remove Trap/Lockpicking, AND Agapite tools, my success was still only
2.5%
!
Because it was taking so long to crack this chest, I was hit with a
Second Wave
; damned Lizardman Monsters this time (and
NOT
the kind you discover in the New Player Dungeon)! (*Note, I activated traps about a dozen times; make SURE you are prepared to heal through. A couple of traps must have stripped about 400 Hits from me, and one reduced my Healing ability to a sliver of what is should have been. Still another cut my lockpicking success chance in HALF).
Be ready
!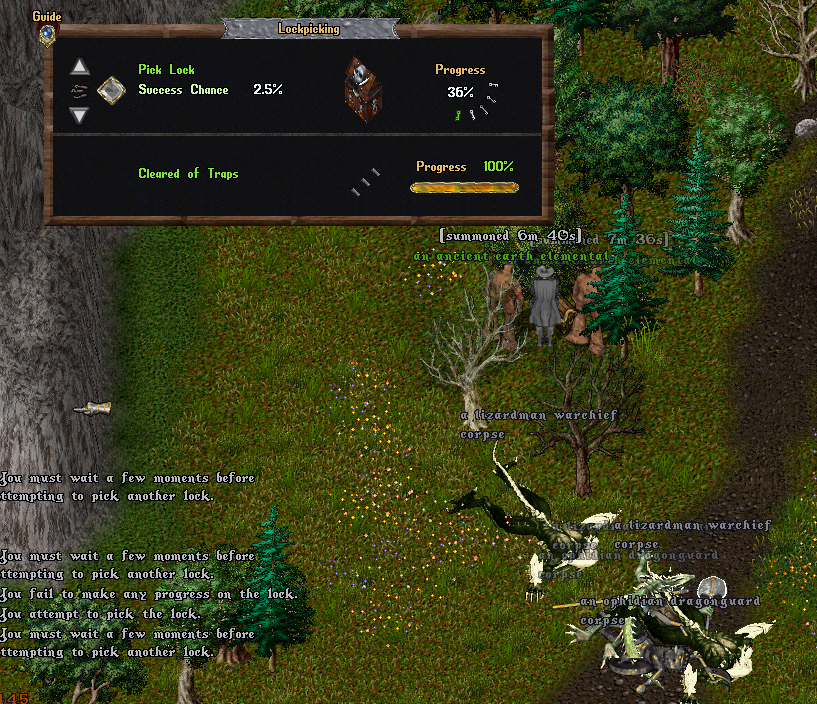 The Level 6 chest took me an Hour and Fifteen minutes to finish.
Final tally was worth the effort: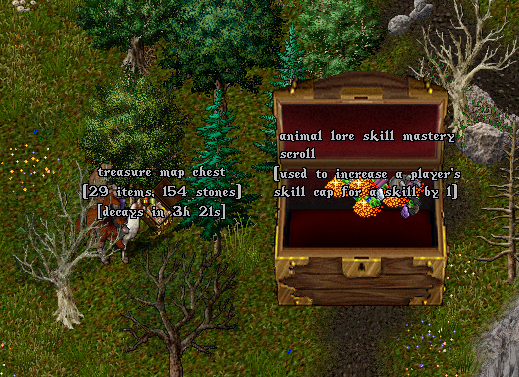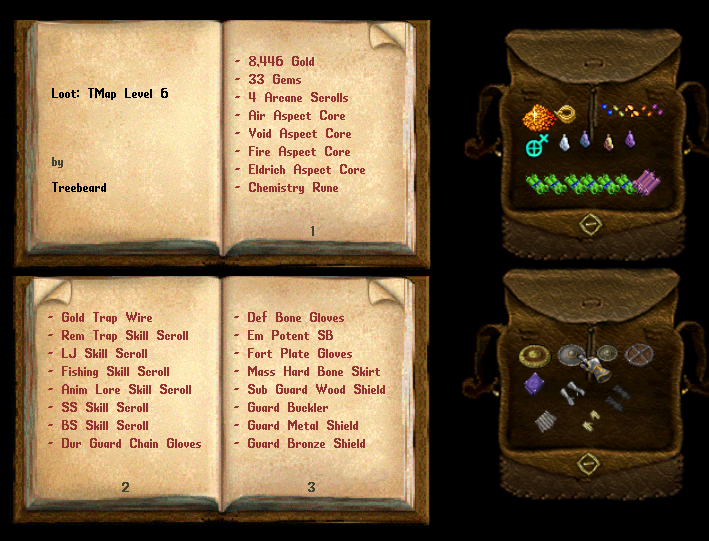 Enjoy!