A Guide to the Locations of Avadon
by Erik Gray
​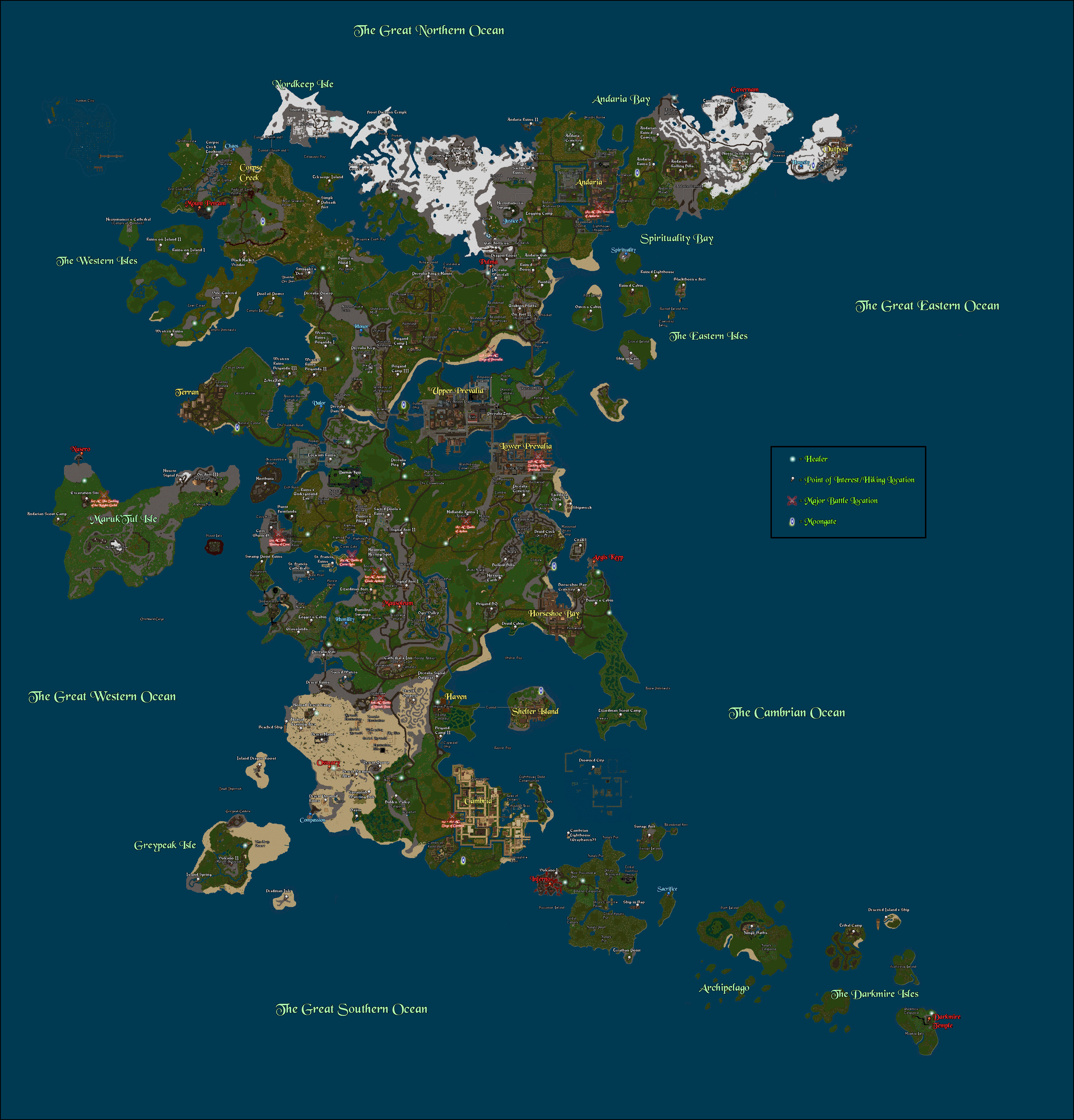 Hail travelers and adventurers!
Here you shall find perhaps the most comprehensive map and guide to the lands of Avadon in all the realm. A special thanks goes to the notorious pirate

Jack Scallywag

for ferrying me to some of the more remote corners of Avadon. This guide will be broken into numerous sections. You can navigate to the various sections here.
Towns and Dungeons:
Guide to the Towns of Avadon and their Histories
Guide to The Ossuary
Guide to Nusero
Guide to Mount Petram
Guide to The Mausoleum
Guide to Pulma
Guide to Aegis Keep (Not yet completed)
Guide to Darkmire Temple (Not yet completed)
Guide to Inferno (Not yet completed)
Guide to Cavernam (Not yet completed)
Regions Throughout Avadon (click to jump to region):
Greater Prevalia
Lesser Prevalia
The Prevalian Region
The Andarian Region
The Cambrian Region
The Cambrian Desert
The Eastern Isles
The Western Isles
The Frozen North
The Outpost Region
The Terran Region
Archipelago and the Darkmire Isles
The Greypeak Isles
The Haven Region
Horseshoe Bay Peninsula
The Lawless Lands
Nusero Isle
Old Buccaneer's Den Region
Old Cove Region
The Western Reaches
Other Locations
Thank you!
Last edited: